News
National Federation of the Blind A4 flyer
The National Federation of the Blind have produced a flyer to educate drivers, shop owners, householders and others about the need to keep pavements clear. Download it
from here
(October 2016).
---
Newsletter number 8 (Summer 2016)

Is now available - download
from here
(September 2016).
---
Questions for 2016 PCC candidates
We have asked the four candidates for Merseyside Police Commissioner two questions about road safety:
"(1) Would you support a Safe System approach to road safety, with a vision of zero deaths and life-changing injuries?
"(2) What measures would you support to achieve this?"
As background, candidates were referred to the Vision Zero Merseyside document
www.vzm.org.uk
.
By 3rd May, answers had been received from candidates
John Coyne
and
Jane Kennedy
Read more here
---
"Pavements are for People" flyers
Merseyside Police, Wirral Pedestrians Association and Liverpool Pedestrians Association have jointly produced A6 flyers to educate people about the law on parking on pavements and the problems that it is causing. (February 2016)
---
Pavement parking Bill
In December 2015, the Private Members Bill that would have made it easier for local authorities to stop pavement parking did not proceed. For the time being, the responsibility for stopping pavement parking remains with the Police.
---
Liverpool Pedestrians Association
A group has been formed in Liverpool. Contact details are:
---
General election questions and responses
In April 2015, we sent some questions to the 20 General Election candidates for the Wirral consituencies, and received three responses, from
David James (Commonsense Environmentalism)

Allan Brame (Liberal Democrat)

Peter Reisdorf (Liberal Democrat)

Read more here
---
Newsletter number 7 (Autumn 2014)

Is now available - download
from here
(November 2014).
---
Street survey finds pedestrians have to run across a road to cross it safely

A street survey of a crossing point in Dawnstone Road, Heswall, found
restricted visibility (only 80 metres in each direction)

a wide road (10 metres)

speeding traffic (up to 37mph)

many motor vehicles do not stop or slow to allow pedestrians to finish crossing.

So, to cross safely requires pedestrians to cross the road at 4.5mph i.e. to run across the road.
A local resident has been told that the location is not a priority for Wirral Council because nobody has been injured there yet. (Nov 2014)
Download the report
from here
.
---
Merseyside Police website information on parking on pavements
This has recently been updated.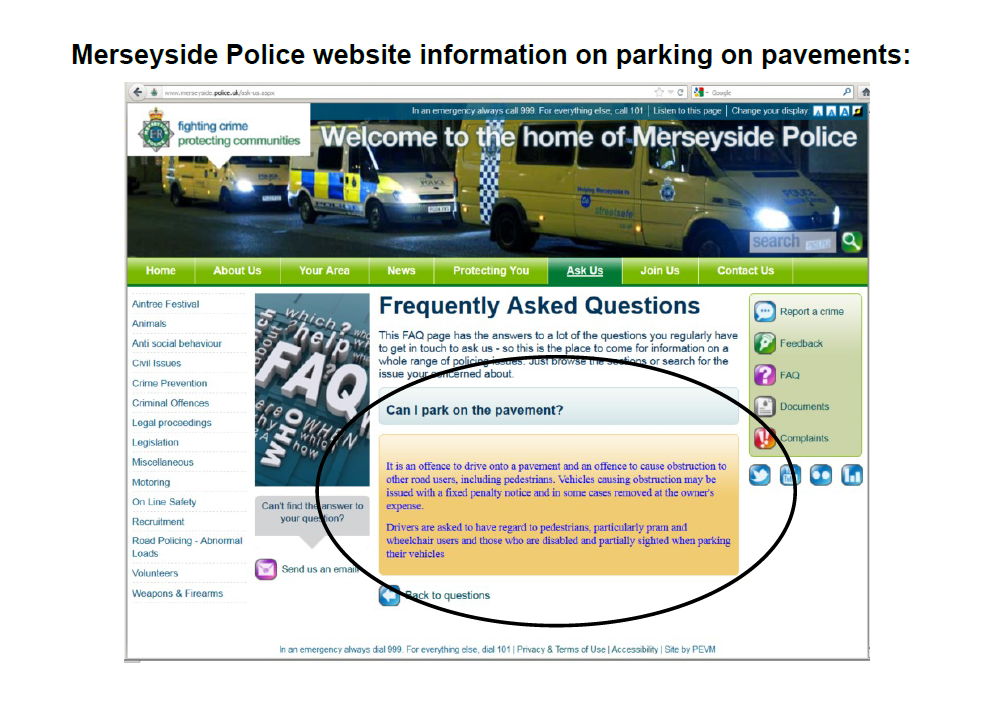 See
A5 flyer
or
A4 poster (two flyers per sheet)
.
---
A Stroll through Hoylake's History
There was a good turnout (despite the weather) to our guided walk around Hoylake, as part of Wirral's Walking Festival (May 2014).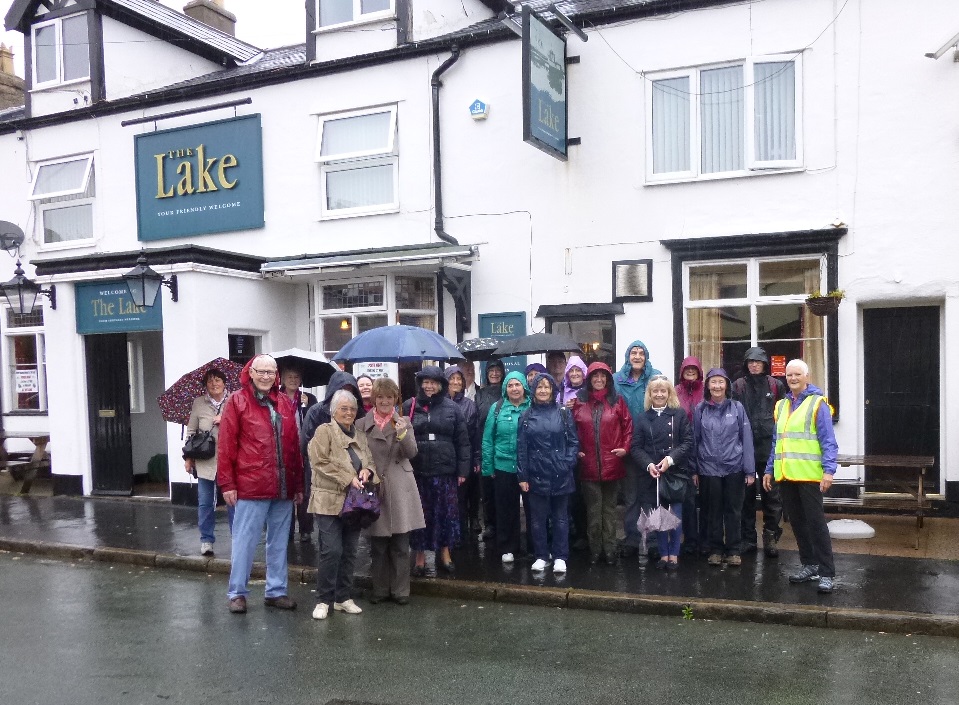 ---